We're Reviewing Hand Tools For You …

-Because it's not just about the cost, it's the quality-
Don't spend good money on hand tools just to have them stop working soon after you bought them!
Taking the time to search online for reviews and recommendations can really add up to a large part of your day. Let us do the searching for you and find the best ones for your money.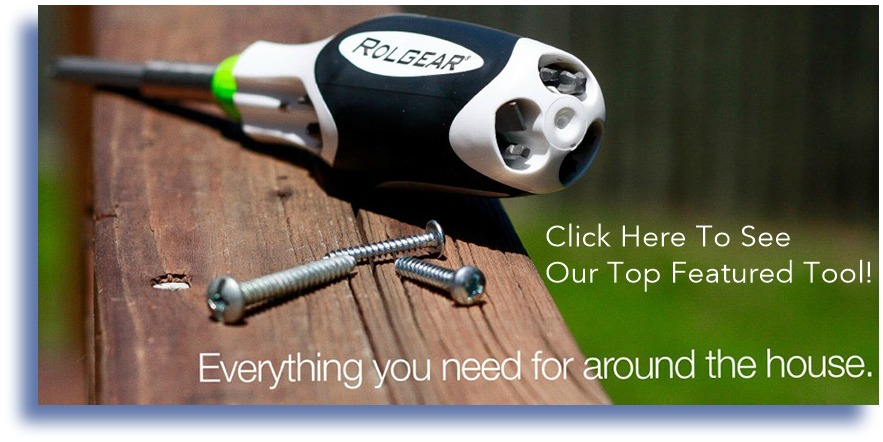 Don't learn the hard way like I did...

Growing up as a kid in Alaska in the 70's meant that there wasn't just a hardware store up the street. And the 15 or so mile drive to get to one (which could seem like 100 miles in the winter) didn't mean they'd have what we needed or that we could afford it. When my dad did buy (or make) what we needed to get the job done, it had to last. One of my greatest friends posted this and completely spelled out the motivation for this website. Buy a good one, care for it well, and it will last. Invest in your tools, don't just spend money.

Hand Tool Users Usually Come In 4 Types, Which One Are You?

Are you a:




You certainly need the most no b.s. of tools.

Where can you get it at the best cost?
Is it really the tool that will make you money, or is it just the tool that everyone else is using?
Can it take a real beating?
What kind of warranty does it have? 
Is the warranty honored quickly and simply?
What kind of customer support is offered in general?

Photo: Mark Hunter
Many times a contractor grade tool will raise the level of quality and efficiency for the serious hobbyist to the next level. Comparing different grades in tools will help you decide if it's worth the extra money.
There are also many specialties like Dremel tools that can really raise the quality and pleasure factor in any hobby, whether it be auto body detailing, gunsmithing, woodworking, model building, or whatever interest you may have.
Did you know that there are manufacturers that make tools just for you? Though they may lack certain features of the pro tools, they will generally be much less expensive. We'll get into those features so you can decide if you really need them, or if you can avoid paying money for things you'll never need.

While you certainly can't be spending your money on a tool that will stop working right when you really need it, you may not need to spend the top dollar on the highest grade hand tool on the market either. 

A quality hand tool might not be as sexy with fewer features, fewer accessories and lower run time, but these things are frequently not needed with general home maintenance and can save you a bundle.

Photo: Mark Hunter
What kind of tool are you looking for?

You'll find specs, facts, reviews, proper care, how-to videos, and even do-it-yourself projects on Hand tools for:

Metalworking
Gardening
Woodworking, and
Landscaping tools

And many specialty tools like

Antique
Motorcycle, and
HVAC tools

And even the mundane like electricians tools. We'll also touch on cheap tools. Companies like Harbor Freight and Northern Tool carry a vast selection that can last and perform well when cared for properly.


Quality hand tools should last a lifetime!

Make sure you're not throwing your money away by taking just a few minutes to look through our reviews before you make your decision.

 

---
Do you have a particular manufacturer in mind?

Get all the information you need on companies like:
Clifton Planes
Cooper
Craftsman
Crown
Excalibur
Fein
Festool
Granite
Gransfors Bruks
Hitachi
Husky
Incra

Mac
Master Mechanic
Milwaukee
Piher
Porter Cable
Repco

Ryobi

Sidchrome

Sjobergs

SK

Snap On

Stanley Hand Tools

Starrett

Truper

Ubeaut

Weldcraft

Williams
What you can expect from our reviews

Of course we cover things like overall quality, fit and finish. But we go further and get information like the material it's made of and the types of bearings, motors, etc. that went into the making of it. Although we will give you the best review so you can make your choice, this information will tell you why the choice is right for you.
With the videos of it in action and tips on how best to use it, you'll be able to raise your game, whether it be better quality at home, or more production at work. You'll even find a few projects for you to do so you can try out your new toy.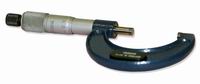 Whether you're a woodworker or doing projects around the house, maintenance on the car or full on metalworking. Maybe you're a gardener, carpenter or electrician? Or even looking for that old, reliable antique tool, we'll give you the best information on the net.

---
We Need Your Brain! Submit Your Personal Tool Review Here!
Do you have in-depth knowledge about a tool not covered in these web pages?
Build a whole review page yourself! Tell us what you've found with a tool and your point of view, don't keep it to yourself.
With every tool reviewed, the pages on Quality-Handtool-Review.com grow to help us and everyone reading here to invest in the right tool that will last for years to come.
---
Now let's get started. Browse around the navigation to the left and you'll find all the info you'll need. But we're not perfect. If you don't see what you need, tell us! We'll get all the research done for you.

Some Of Our Most Popular Pages...

Trademarks belong to their respective owners

---
If you find anything useful on Quality-Handtool-Review.com, it sure would help out if you put a link in your blog, article, Facebook comment, etc.
Thank You!

Top of Quality-Handtool-Review.com