-

The History Of Rolgear Inc.

-




Know The Company, Know Your Tool

Part engineer, part artist, part soldier, a bit of tradesman and businessman is what makes up Rolgear Inc.'s Robert Suter, president and creator of the unique ratcheting mechanism that powers all of Rolgears' ratcheting driver line.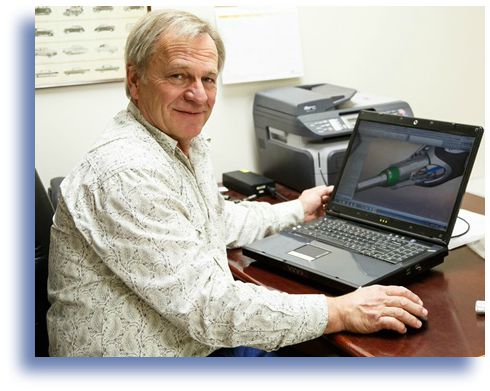 Born and raised in Zurich Switzerland in 1952, Robert had an early knack for taking apart everything that he could get his hands on just to see how it worked. Christmas presents were no match for this young lad, give him time and he'd have it disassembled and reverse engineered before dinner was served.
Continuing on a path that was clearly preparing him for his current success, Robert finished high school and followed through in both a creative and practical vein when he apprenticed as a painter, and attended art school for three and a half years before 2 years of business school to join his fathers painting business. Within all of this, likely fostering much of his discipline, Robert completed his time in the Swiss Army as heavy infantry.

---
A New Chapter In A New Country… Canada
Continuing on the path to his current success with Rolgear, Robert immigrated to Canada in 1985. At the age of 32, he was involved in the manufacturing and development of a screwdriver which started his interest in designing and creating custom machinery for manufacturing. Leaving the company in 1997, Robert continued adding skills such as CAD design and PLC programming to his already impressive knowledge base.
 In 2008, while commissioned by a customer to design a screwdriver handle he realized that there were no single blade ratcheting drivers in the market. Using a current driver as a basis and drawing on his experience with designing and manufacturing machinery gave him the idea for the new ratcheting design. A goal he'd hoped to achieve for over ten years.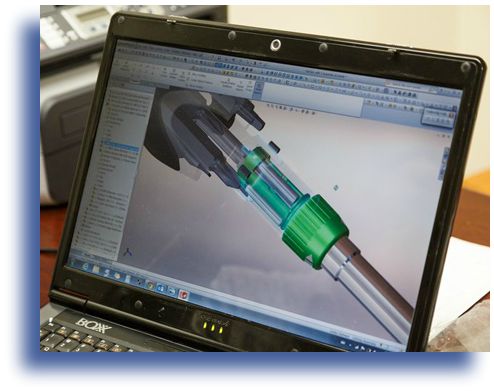 Using Cad software, Robert designed and machined his first ratchet prototype, proving the basic design was feasible for production. The design worked so well, he was able to conduct some backyard torque tests by clamping the ratchet in a vice and hanging a bucket of weights off of a 10" wrench, applying quite a bit of torque and showing that it could withstand all the torque that a user would likely apply.

After tackling the usual frustrations of startup costs and manufacturing of the first components, the major battle of marketing begins but with family helping, the ball started rolling with the first accounts in getting the first drivers on shelves.
Family Is Key!
Family is very important here at QHTR. A strong country and community starts with the family. Undoubtedly one of the major reasons for Rolgears success is the involvement of family throughout the operation of daily business.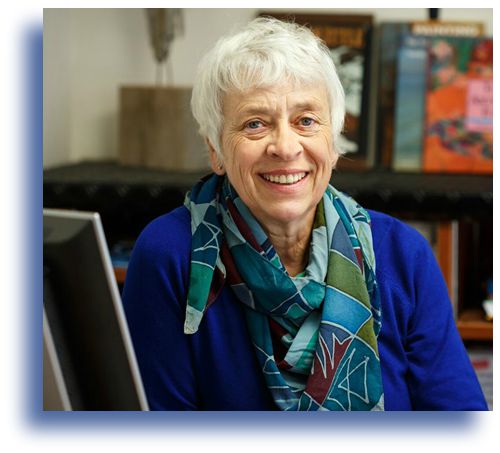 Angela Suter
- In addition to the success with her art and in the ladies wear industry, Roberts wife Angela keeps the ship afloat by running a tight office, handling sales and providing help on the phones. 
---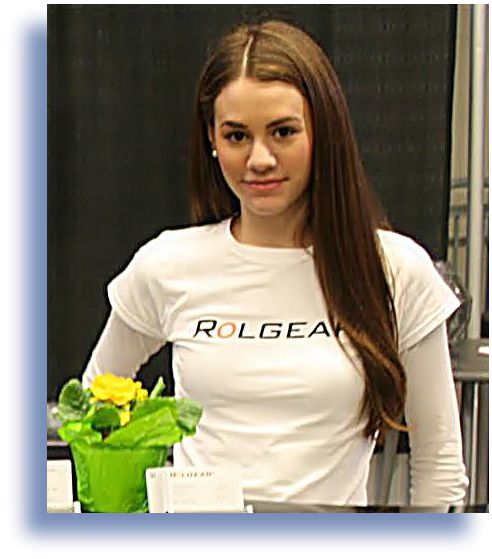 Alexa Suter
- Youngest daughter Alexa, as Copywriter and Social Media Manager, paints the product in the proper light managing the Rolgear Facebook page and is a large part of preparing for and helping with trade shows. She gets the word to the people and keeps them up on new events and product news.
Along with Angela, she also has begun designing her own clothing in this creative  family.
You could say that Alexa creates the face, Angie is the voice and Robert is the brain (or at least a good part of it) of Rolgear Inc..

---
The Worlds Only Full Line of Single Blade Ratcheting Screwdrivers With A Complete Multi-bit Driver
---
An Interesting Report On Rolgear From The Canadian Governments Point Of View
---
The Conclusion Of This Report, But Certainly Not For Rolgear
With Rolgear producing the only full line of single blade ratcheting screwdrivers worldwide, and making them to the high quality standards that they do, the Rolgear Company seems only at the beginning of a long and profitable business life such as the likes of Channellock, Crescent and Klein.
Fitting in with your everyday life while benefiting on a professional level and making your job just a bit easier and more enjoyable with a durable, useful tool are only a few reasons to give the Rolgear line a look.
Address:

114 Railway Avenue / Box 478
Ashcroft, B.C. V0K 1A0
Canada
Phone:
1 844 ROLGEAR (765-4327)

Rolgear is a registered trademark of Rolgear Inc.

---
Read About These Other Manufacturers of Hand Tools
Home

› Rolgear Inc
---
If you find anything useful on Quality-Handtool-Review.com, it sure would help out if you put a link in your blog, article, Facebook comment, etc.
Thank You!

---