-

Dremel Tools

-
A Brief History And Review Of The Versatile And Productive Hand Tools
The founder of Dremel Tools, Albert J. Dremel was born in Austria December 12th 1887 and immigrated from Austria to America, the land of opportunity in 1906 at the tender age of 18. He may have been penniless in pocket, but he was rich in innovation and idea.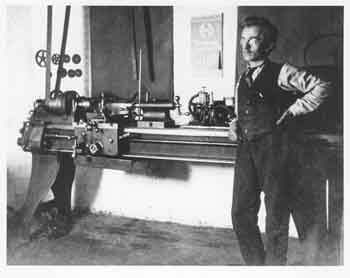 Beginning his life of creating and using his hands, he was employed as a filemaker, lathehand, and tool maker while taking courses in drafting and mechanical drawing which lead to his work as a designer of agricultural machinery for J I Case.
After Case, he worked for a time as a teacher and then took a job for Maytag in engineering design. Next came a job with Jacobson Mfg. Co. where he invented the first gas powered reel type lawn mower (not an electric one as you will read so often). With royalties coming in from many of his inventions while working for Racine Allover Co., Albert was able to retire from engineering design.
Although retiring to Albert, like so many of us, didn't mean sitting around on his laurels. It did however, give him the time to develop his own ideas and start his own company.
He started Dremel Tools in 1932 with his first idea materializing commercially as an electric razor blade sharpener (the sharpener was run by electricity, not the razor blades : )> ). This success led him to his next and arguably most pivotal invention for the Dremel company…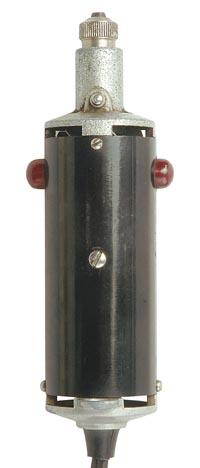 With nothing else like it on the market, such a small size and an affordable price, the Moto Tool Dremel Kit was an inevitable success. With one advertisement suggesting uses such as
Marking and labeling

Sharpening knives, scissors, and other cutting instruments

Polishing jewelry, silverware, metal surfaces

Carving, drilling and shaping models

Sharpening drills, taps, chisels
It was a huge advancement for craftsmen, model builders and home improvers alike.
The Army even made it one of it's most useful tools throughout World War II.




Podiatrists have used the Moto-Tool for making shoe inserts

And Dentists (or dental lab technicians today) for making dentures
Dremel power tools were on their way and here to stay.
Recently, I was working with an electrician on a job who was using a Dremel 4000 for polishing lugs before crimping and bonding. Jimmy said he wouldn't be without that Dremel rotary tool kit.
Even after more than 77 years, the modern Dremel moto-tool is still being used in combination with some of the highest technology today. Using your home computer and coupling with a Dremel CNC mill, you can create amazing three dimensional pieces, relief carvings, block letters, etc. From arts and crafts to creating your own parts, hardware, or tools, A Dremel CNC mill is the pinnacle of home high-tech creation.

More Dremel Tools Than The World Could Use?
With 55 patents to his name, the world had tools offered to it like:
And my favorite: the Dremel Tools Electric Fish Scaler
Onwards, To The Future!
With more than 40 successful years as their own company, Dremel tools was taken to the next level when they were purchased by Emerson Electric in 1973 and again after another 20 productive years by the Robert Bosch company where they remain to this day with the support and backing of the Bosch Tool Group. However, after all the years of success and transitioning from one company to another, the factory itself is now located in Mt. Prospect, IL. while customer service is still in Racine WI.

A True American Rags To Riches Story
Albert passed away July 18, 1968 but the Dremel Tool Co. is still going strong. Dremel estimates more than 40 million rotary tools have been sold worldwide and there are more than 17 million rotary tools in use with over 150 accessories to add to their versatility and usefulness. An honest-to-goodness rags to riches story if you've ever heard one.
See the current model of Albert Dremels Moto-Tool, the 4000 here, or the lithium ion powered cordless model, the Dremel 8000 here.
Mailing Address:
4915 21st Street
Racine, WI 53406
Phone Number:
800-437-3635

Home

› Dremel Tools
Dremel is a registered trademark of the Robert Bosch Tool Corporation.
---
Read About These Other Manufacturers Of Powered Hand Tools
---
If you find anything useful on Quality-Handtool-Review.com, it sure would help out if you put a link in your blog, article, Facebook comment, etc.
Thank You!

Top of Dremel Tools