-Makita Tools -
A Brief History Of One Of The Innovators In Cordless Drill Motor Technology
Makita tools are global. Rarely can you be on a job site for very long before you see the turquoise color of their tools. That's because for more than 95 years, they have been designing and building advanced technology motors for their professional power tools and have evolved into one of the leading manufacturers of a durable, powerful line of tools on the technological edge.
Beginning in 1915 with simple repair and sales of electric motors, they expanded their business services by exporting electric motors and generators to the Soviet Union by 1935.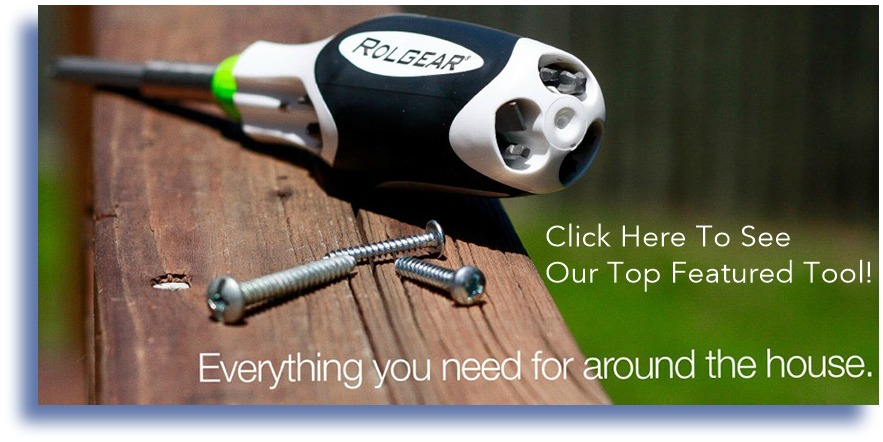 Dodging Bullets In WWII
13 years after moving the entire business to Sumiyoshi-Cho, Anjo-City in 1945 to evade air raids of Allied bombers, Makita Tools started making and selling their first power tool and the first of its kind in all of Japan, the hand held electric planer in 1958, which is still produced by the company as the KP0810 7.5 amp 3 1/4" Planer and led them to change their business focus into the manufacturer of electric power tools that they are today.
Debt Free Changes Everything
Many companies that we find who make quality tools and have great customer service reach one impressive and significant milestone and that is becoming a debt free company. Makita Tools achieved this momentous goal in 1963, just two years before their 50th anniversary. This, and the choice to use an internal sales team as opposed to a traditional sales network is a large reason for the company's success.
One Companies Effect On The World
Makita 6500D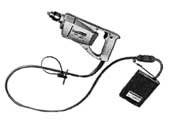 1969 brought the first of many innovations that changed the whole of the construction industry (and therefore the world) with the first rechargeable power tool, the 6500D battery powered drill. While not entirely cordless (it had a short cord connecting it to the battery pack), it did free it from the constraints of being attached to the wall for its power.

---
Makita 6010D         

Eight years after establishing the company's first presence in the United States in 1970, Makita Tools introduced what is arguably the most productive innovation in the construction and home improvement industry and the beginning of the line of Makita cordless tools with their first nickel cadmium battery powered tool, the 6010D Makita cordless drill in 1978. You can still get batteries for these cordless drills; my dad even still has one in his shop which is a good place for it, in a home shop. While being fine for the home user, these early model cordless drills lacked the power and run time to be much use in a professionals hands. But, for $40 (2015) you can keep that old drill running and making all the holes you need without having to buy a whole new set.

The push for global domination (of the power tool industry)
1983
Makita begins their first overseas tool production in Canada

From 1977 until present day, Makita has pushed a major expansion effort from Singapore west to Brazil and North into Canada with over 37 countries holding Makita offices. Power tool production in the United States began in 1985 and has expanded to a total of seven different countries worldwide. Some of the highest quality tools, an independent sales force and global expansion have made Makita a leader in the powered hand tool market and Japans leading manufacturer and exporter with over 8300 employees worldwide and more than 1.5 billion dollars in sales with over 350 items focused in four different areas;
 Portable General Purpose Tools

Drills
   Makita 18v drill
Grinders
   Makita angle grinders
Sanders
   Makita palm sander
Jackhammers
   Makita jackhammers

  Portable Woodworking Tools

Makita Planer
Makita Router
Nailers
   Makita nail gun


Stationary Woodworking Tools

Makita Table Saw
   Makita table saw 2708
Band Saws
   Makita portable band saw model
Planers
   Makita planer


Household Consumer Tools

Chain Saws
   Makita Electric Chainsaw
Hedge Trimmers
Vacuums
Makita Vacuum
Blowers
Makita Leaf Blower


Starting Raw But Polished With Time
The early days saw the 6500D battery powered drill begin the cordless power tool market with very heavy metal housings and by today's measure, inefficient motors and low capacity batteries. The introduction of NiCad battery technology, light weight plastics and ever more efficient motors have led to today's lithium-ion batteries, high impact plastic and brushless motors with electronic control to give us Makita cordless tools that...
Have batteries that withstand heavy use for a full workday
Have the same power as corded models
Are light enough to use all day with less fatigue
Have electronic controls that constantly monitor changing demands, regulating the flow of current to the motor and delivering optimum energy output to get increased RPM and torque when you need it and up to 50% longer battery life
2005

Makita Launches Their First Lithium-Ion Battery Powered Tool, The TD130D

---
How'd we do? Does knowing about Makita Tools help you feel better about buying their tools? Your likes help!

9+ Reasons Why You Want Makita Tools In Your Toolbox
1-  Brushless Motors
Makita 18V LXT Brushless tools give you...
Longer run time

More power

More speed

Longer tool life
 You get up to 50% longer run time per charge with Makita Tools' electronically controlled motors.
Their control technology continuously watches for the demand while you work and pulls just the energy needed from the battery and supplies just the amount of current as you need it. Now here's where your purchase starts to become more of an investment, which is what we're all about here… with no brushes there is no contact so there is no resistance which means the motor runs cooler and more efficiently so your tool will last longer, there are no brushes to buy and no time spent on maintenance.
2- Quality control
There are 19 quality checks on just the motor
Makita's stringent testing standards include…
Electrical resistance
Surge durability
Mechanical efficiency
Final run test for three minutes under power to verify proper operation
3- Heat Treated Shafts and Gears
4- Premium-Grade steel armature shafts and gears
5- Thicker Armature Shaft and Pole
Gives

more power and smooth rotation
6- 97% Pure magnetic copper wire for superior current flow and to withstand extreme temperatures
7- High-Grade Refined Rare Earth Magnet
8- Dual Sealed Ball Bearings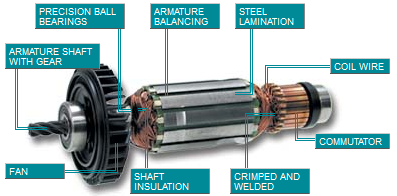 From the Makita web site;
9- Armature and Field Core Design

Armature Shaft with Gear
Made from a larger diameter rod; heat treated for added strength

Precision cut for smooth, long-life operation
Precision Ball Bearings
Dust-sealed, dual ball bearings for reduced friction, less energy loss and less heat imposed on the motor to ensure long life and smooth rotation
Armature Balancing
Steel Lamination
Coil Wire
Highest quality, premium grade copper wire, wound by CNC winding equipment for greater torque
Commutator
Made with more bars than the competition and machine finished with a diamond cutter to eliminate run-out
Crimped and Welded
Commutator bars are crimped and welded, then tested to ensure efficient power
Shaft Insulation
A thicker layer of heat-cured resin between the shaft and lamination core
Fan
Custom designed for each motor; high number of blades for peak efficiency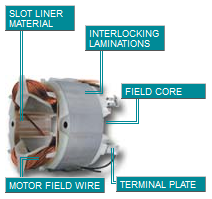 Slot Liner Material
Interlocking Laminations
Field Core
Highest quality magnetic steel available and stamped and laminated into a tight and uniform core
Terminal Plate
Securely transfers electrical current and further protects against electrical shorts
Motor Field Wire
Made of the finest magnetic copper and wound more times than the standard to provide increased torque and power
One Last and Very Important Reason To Buy Makita Tools

Have you ever tried to get a tool serviced? If you don't fix it yourself, you're either trying to deal with the place you purchased it from who likely has no training on the tools and certainly will not be using the same quality of parts or having to deal with shipping to some other company.
Makita has over 600 service centers throughout the United States to get any Makita tool back up and running like new, usually within 3 days and they offer:

Factory trained technicians

Genuine Makita replacement parts of the same factory quality

Free repair estimates and labor to qualified schools

Free repair pick-up and delivery (in some areas)

Free knowledge and educational support
Mailing Address:

Makita Corporation
14930 Northam St.
La Mirada, CA
                90638
Phone Number:
(714) 522-8088
Home

› Makita Tools
Makita is a registered trademark of the Makita Corporation.
---
Read About These Other Manufacturers Of Hand Tools
---
If you find anything useful on Quality-Handtool-Review.com, it sure would help out if you put a link in your blog, article, Facebook comment, etc.
Thank You!